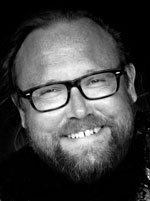 Ola Flyum
Regissør, journalist og forfatter



Ola Flyum har mange års erfaring som regissør og journalist i NRKs Brennpunkt-redaksjon. Før det arbeidet han siden 1984 som journalist for en rekke aviser og tidsskrifter som Namdal Arbeiderblad (Namdalsavisa), Rana Blad, Nationen, Arbeiderbladet, Natur & Miljø, VG og Økonomisk Rapport.
Etter halvannet år i TV2s dokumentarprosjekt, Dokument 2, begynte Ola Flyum å jobbe for Nrk Brennpunkt i 1996. I mange år var han ansvarlig for researcharbeidet i redaksjonen, før han selv begynte å regissere filmer – i alt 30 filmer.
Flyum har i de senere år regisserte to dokumentarer om krigen i Bosnia sammen med den britiske regissøren og forfatteren David Hebditch;Sporene fra Sarajevo og Byen som kunne ofres som ble solgt til fem kringkastere. Begge filmene hadde norsk TV-premiere på NRK i april 2011. Sporene fra Sarajevo ble første gang vist ved Kortfilmfestivalen i Grimstad i 2010.
Disse dokumentarene var bygget på den BBC-produserte filmen Allies & Lies (2001) som ble distribuert til mer enn 50 land.
For tiden arbeider Flyum med en rekke filmprosjekter for Nrk Brennpunkt og Fenris.
Ola Flyum har også skrevet fem bøker, blant annet Sjonglørene, 1997, og Rinnans testamente i 2007.
Director, journalist and author



Ola Flyum has many years of experience as a director and journalist at NRK Brennpunkt, documentary film section. Before that he worked since 1984 as a journalist for several newspapers and magazines Namdal Arbeiderblad (Namdals-avisa), Rana Blad, Nationen, Natur & Miljø, VG and Økonomisk Rapport.
After 1,5 years in TV2´s documentary film section, Dokument 2, Ola Flyum began working for NRK Brennpunkt in 1996. For many years he was responsible for the research work in Brennpunkt, before he began directing films – until now a total of 30 films.
Flyum has in recent years directed two documentaries about the war in Bosnia with the British director and writer David Hebditch; Sarajevo Ricochet and A town betrayed which was sold to five broadcasters. Both films had Norwegian television premiere on NRK in April 2011. Sarajevo Ricochet was first shown at the Short Film Festival in 2010.
These documentaries were built on the BBC-produced film Allies & Lies (2001), which was distributed to more than 50 countries.
Currently is Flyum working on a number of film projects for Nrk Brennpunkt and Fenris Film.
Ola Flyum has also written five books, including Sjonglørene, 1997 and Rinnans Testament in 2007.